Deb's Cinnamon Rolls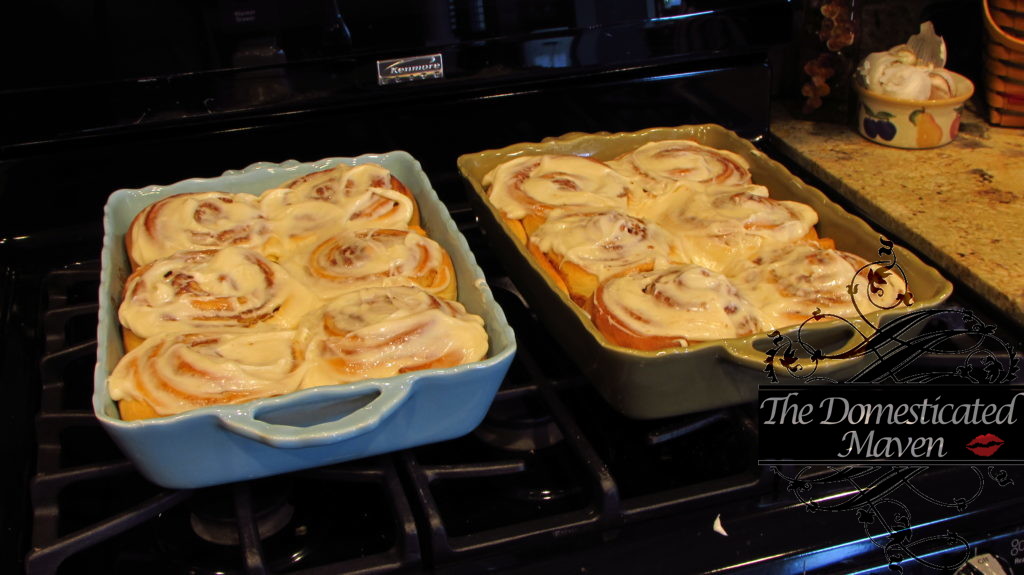 Cinnamon Rolls
I am known for my cinnamon rolls. The boys who hang at my house constantly request that I make cinnamon rolls.  Each year on Easter I bring these to church for the parking crew.  Over the years I have been asked many times to share my recipe, but I have been a tad selfish with it.  I've decided it's time to play nice and share!
DOUGH: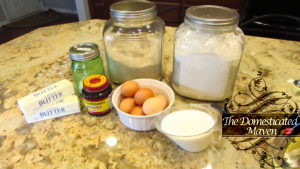 1 cup butter (2 sticks)

1 cup milk

¾ cup plus 2 tsp. sugar

1 ¼ tsp salt

7 ½ tsp active dry yeast

½ cup warm water

5 large eggs

9 cups all-purpose flour
Heat the butter, milk, ¾ cup sugar and salt in a small saucepan until the butter is melted.  Don't let the mixture get too hot.  Set aside to cool.  In a large mixing bowl, sprinkle the yeast over warm water, add the remaining 2 tsp. sugar, stir.  Let sit for 10 minutes until bubbly.  Add the cooled milk mixture, the eggs and mix until combined.  Add the flour one cup at a time until it forms a stiff dough.  Knead by hand or with the dough hook on your mixer until the dough is satiny.  Butter a large bowl to put the dough in.  Turn the dough in the bowl until all sides are buttery.  Cover the bowl with a dish towel or plastic and let sit for an hour until the dough has doubled.  Punch down the dough and roll out into a 24" X 36" square.  (My boys make fun of me because I use tape to mark of the dimensions!)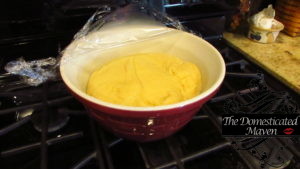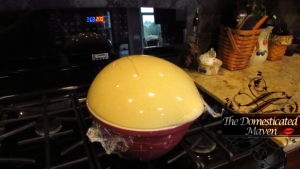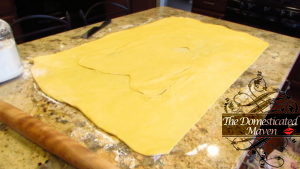 FILLING:
4 cups firmly packed brown sugar (I like dark brown sugar)

1 ¼ cups (2 ½ sticks) butter

3 T. ground cinnamon (I love high quality Saigon Cinnamon

)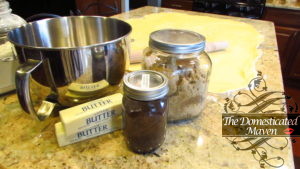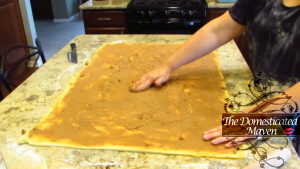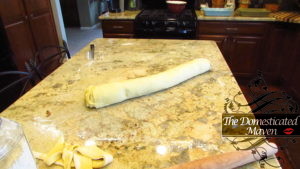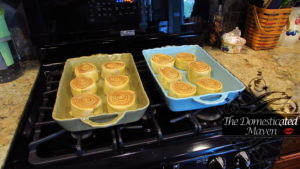 Butter two 9 X 13 baking dishes.  Beat the brown sugar, butter and Saigon Cinnamon together until well combined. Evenly spread the filling over the dough.  I use my hands to get it over the entire surface of the dough.  Roll the dough lengthwise and cut in 2 inch sections.  Makes 12 large rolls.  Place 6 rolls in each buttered dish.  Cover with a kitchen towel or plastic and let rise for an hour.
Preheat the oven to 350 degrees.  Bake the rolls for 20 – 30 minutes, until lightly browned.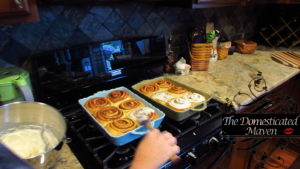 ICING:
½ pound cream cheese, softened

¼ cup whipping cream, may need more to thin

1 tsp. vanilla extract – (I make my own and will be sharing my recipe)

3 to 4 cups powdered sugar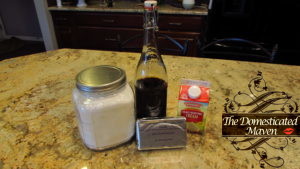 Beat the cream cheese, whipping cream and vanilla together until well combined.  Add the powdered sugar until creamy, you do not want stiff icing.  Ice the rolls and serve while warm.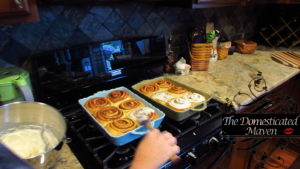 These are so big that sometimes I cut them into fourths!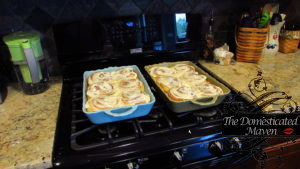 ENJOY!!

Posted on: September 22, 2016, by : The Domesticated Maven