Spooky Halloween Cookies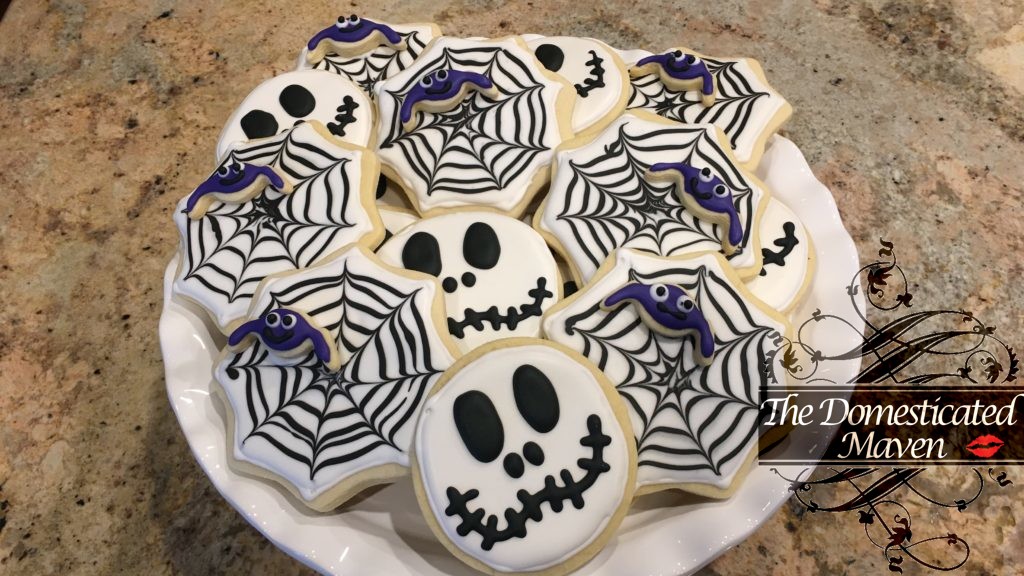 I love decorating sugar cookies for all seasons.  Here are a couple of my go to cookies for Halloween.  See my Fruit Pizza Cookies for my go to sugar cookie recipe.  It is tried, true and delicious!  Easy to make and won't crumble when packed and transported.  It took me awhile to perfect this recipe, but numerous incidents with crumbled cookies, this seems to work.
I love this royal icing recipe!
ROYAL ICING
1/2 cup meringue powder
2 lbs powdered sugar
2 tsp freshly squeezed lemon juice
1 c. water
Beat meringue powder with water to soft peaks.  DO NOT OVERBEAT!! Add powdered sugar and lemon juice.  Beat on high until shiny.  Use paste food coloring to tint.
Making spider web cookies is so simple.
Start with a base coat of white.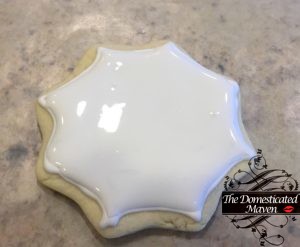 Use black icing and make a spiral starting in the center.  I use a #2 piping tip.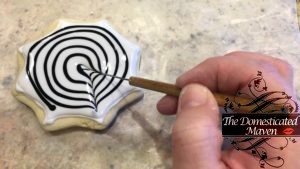 While the icing is still wet, use a toothpick, starting in the center drag the toothpick out to each point.  This creates the spider web effect.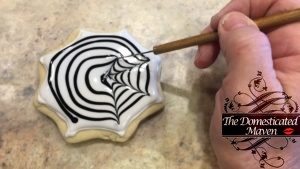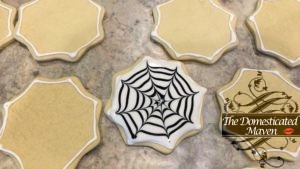 Seriously, so easy peasy!!!  I added a fun purple spider to my cookies!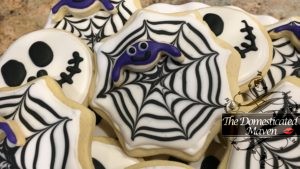 I also made this fun spooky faces.  Beware!!!  Eating these cookies will make your teeth turn black – eeeek!!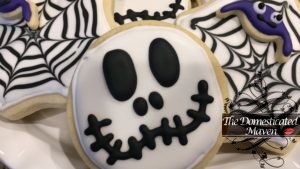 ENJOY!!

Posted on: October 28, 2016, by : admin