Cookies for Garrus & Tali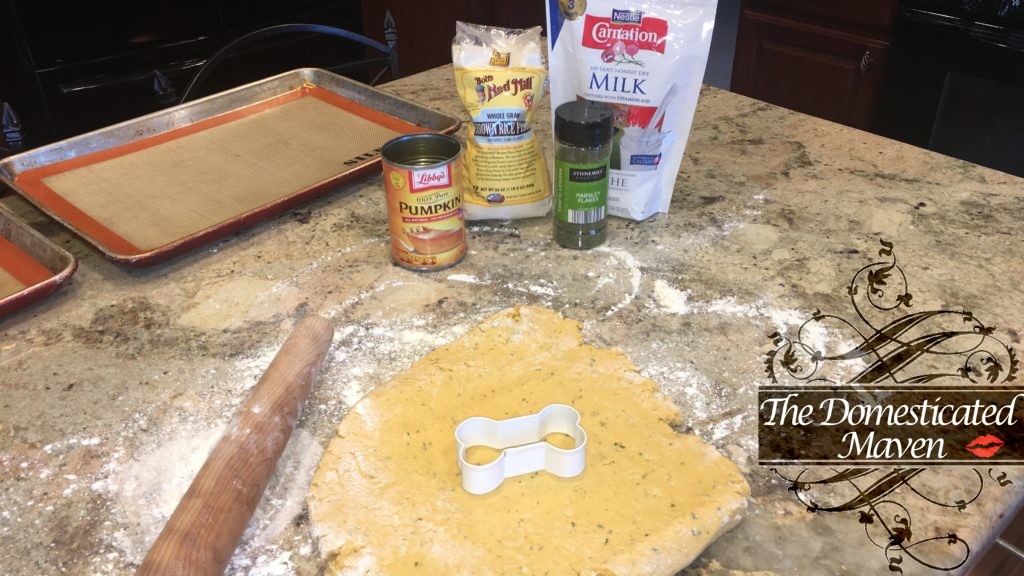 Because my sweet Garrus has issues with his food, I try to make treats for my puppies.  They love these biscuits!  All of the ingredients are good for dogs and the pumpkin is great for their tummies!  I store mine in the freezer because these biscuits tend to mold quickly – no preservatives!!  Garrus & Tali don't mind at all that their treats are frozen!
I hope your dogs will love them as much as mine do!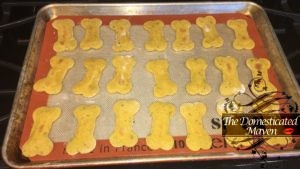 Treats for My Puppies
4 eggs
1 can pumpkin
4 tablespoons dry milk
1/2 teaspoon sea salt
5 cups brown rice flour
2 teaspoon dried parsley
Preheat oven to 350 degrees
In large bowl, whisk together eggs and pumpkin. Stir in dry milk, sea salt, and dried parsley. Add brown rice flour gradually, combining with spatula or hands to form a stiff, dry dough. Turn out onto floured surface and if dough is still rough, briefly knead and press to combine.  This dough is very sticky, so you will need to keep flouring your surface and rolling pin.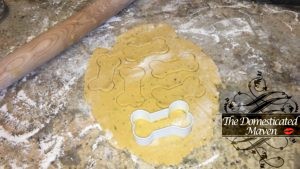 Roll dough between 1/4 – 1/2″ and cut out with a cute cookie cutter.  I use a bone. Place shapes on cookie sheet, no greasing or paper necessary. Bake 20 minutes. Remove from oven and carefully turn biscuits over, then bake additional 20 minutes. Allow to cool completely.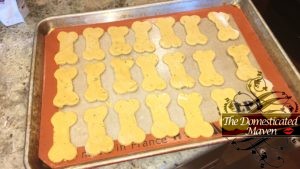 Enjoy!

Posted on: November 15, 2016, by : admin