Vanilla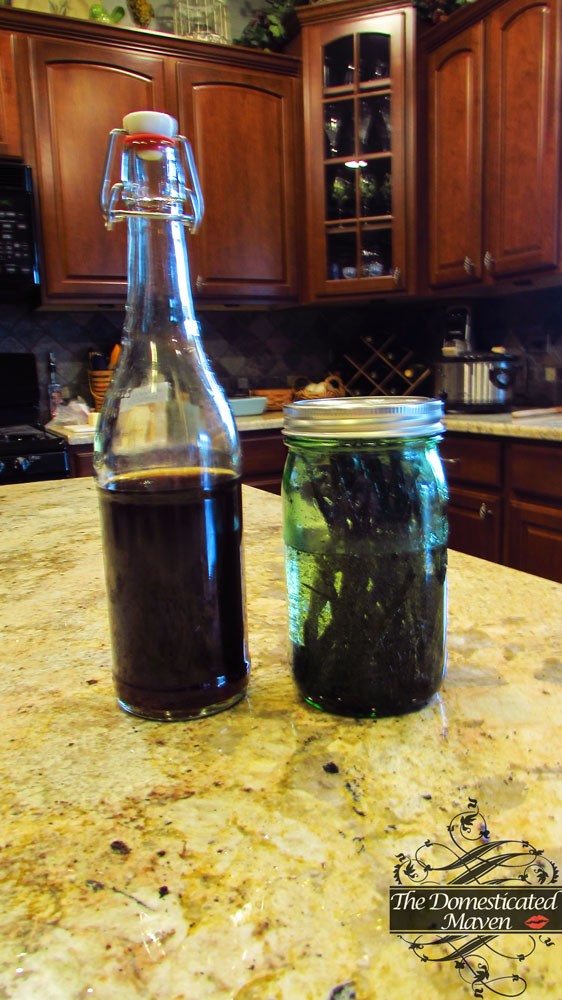 Homemade vanilla is so easy and so delicious.  Once I discovered how easy it is to make your own vanilla I won't use anything else.  The one thing to keep in mind is that it takes three (3) months to brew.  I try to make a new batch as soon as the previous one is done brewing.  That way I never run out!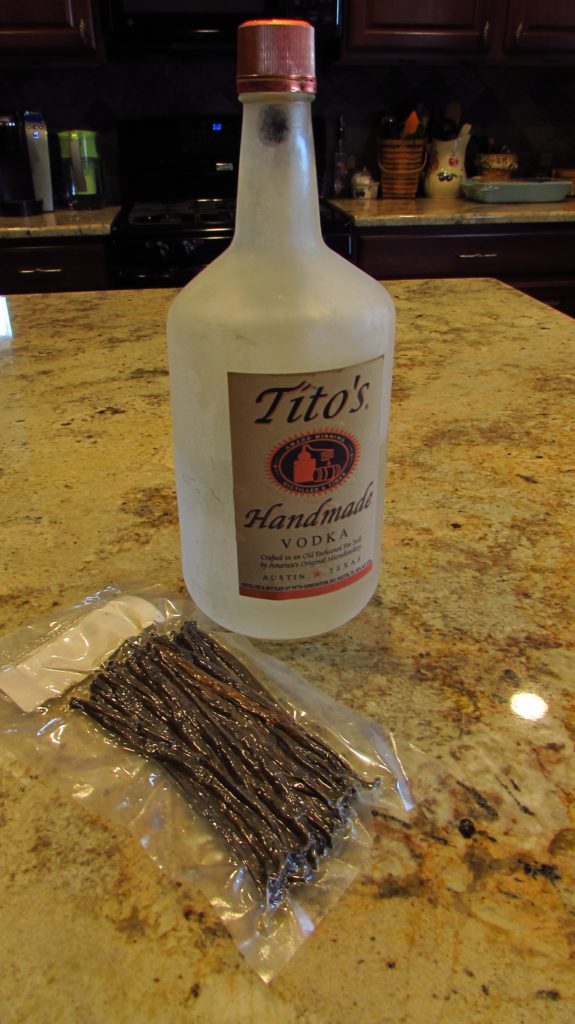 Here are the ingredients:
2 cups vodka – I use Tito's – it is my absolute favorite vodka for all purposes.
24 Madagascar Vanilla Beans
Pour vodka in a Ball jar.  Slice the vanilla beans down the center and scrape out the caviar.  Put the caviar and the remainder of the bean in the Ball jar.  This process is a tad tedious, but so worth it!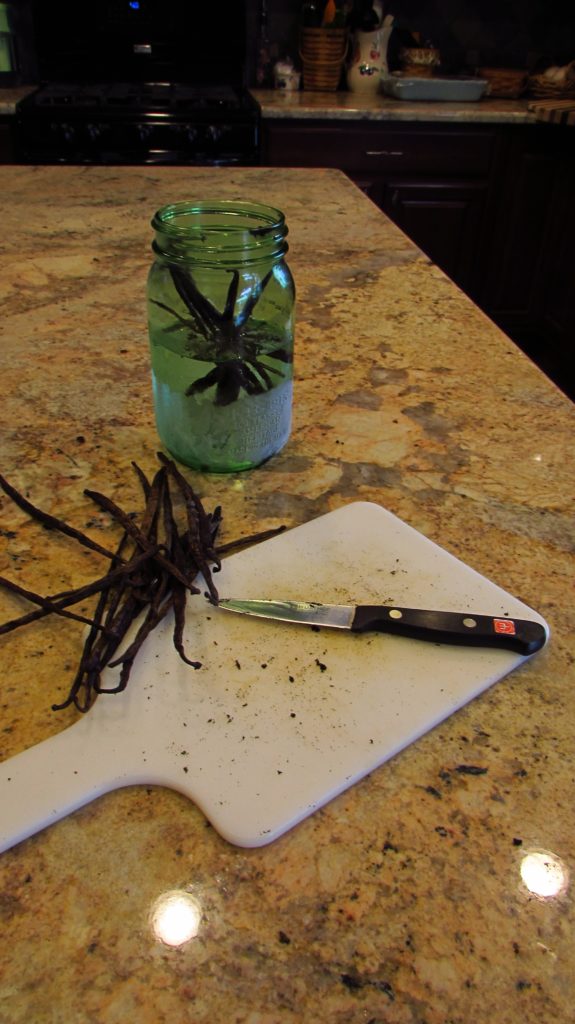 Once you have finished, seal the Ball jar and shake.  Put in your cupboard and shake once a week.
In three months pour the brewed vanilla through a coffee filter and store in an air tight container.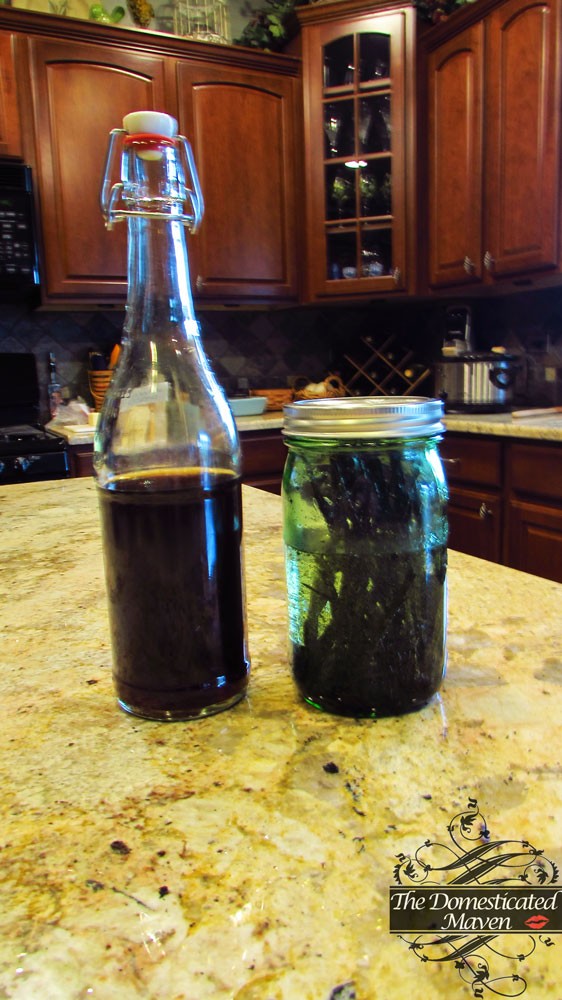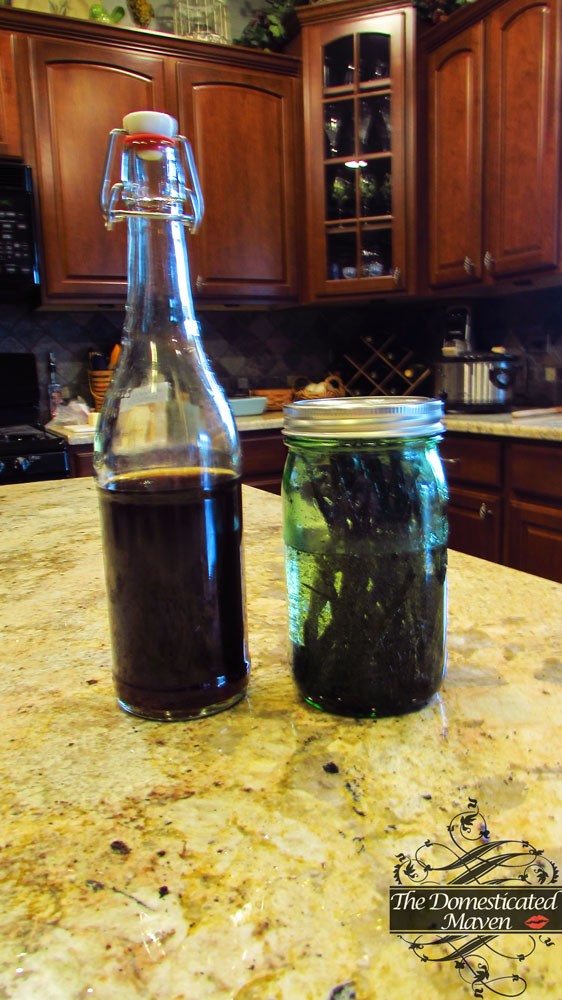 After three months your vanilla will turn into this beautiful, rich liquid.  It smells heavenly and adds great depth to your recipes.  Once you make this, you will be like me, it will be the only vanilla you will use.

ENJOY!!

Posted on: September 24, 2016, by : The Domesticated Maven