Blood Orange Margaritas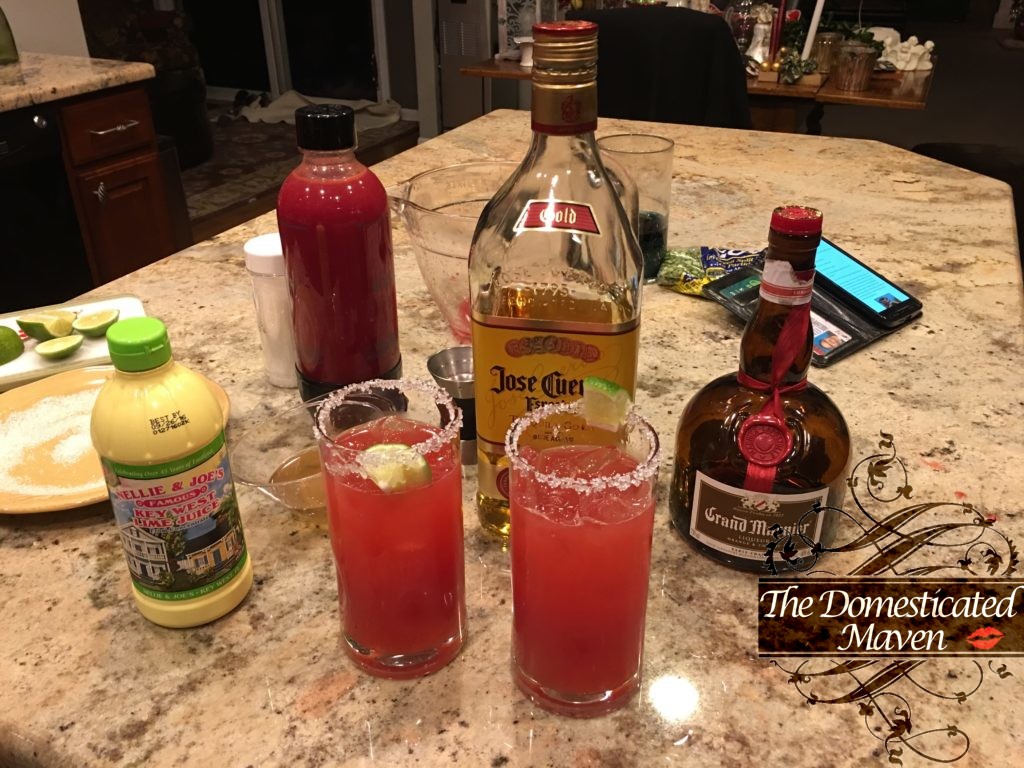 Hands down my FAVORITE drink!!! If you didn't know, blood oranges are a seasonal fruit available between January and March.  So right now is the season!  We found our first bags of blood oranges last week.  You can buy blood orange juice, but it tends to be pricey.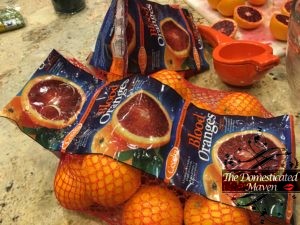 We fresh squeeze 3 to 4 bags at a time and freeze the juice.  We freeze enough juice so that we can have margaritas well into the summer.  It is a sad day when the juice runs out.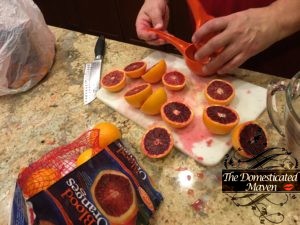 Recipe
3 ozs. tequila (which ever tequila you like best)
2 ozs. grand mariner
3 ozs. simple syrup (1 c. water & 1 c. sugar)
2 ozs. fresh lime juice
3 ozs. blood orange juice
Put everything in a cocktail shaker and shake it up.
Rim the glasses in sugars crystals using lime – we use Wilton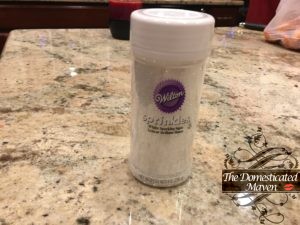 Fill the glass with ice and pour in the beautiful margarita.  Squeeze in lime juice and garnish with the lime.

Enjoy!

Posted on: January 6, 2017, by : admin